We're more than just a staffing agency
We embody a people-driven organization delivering innovative solutions to facilitate quality patient-centric care.
Watch video
Delivering care worthy of a million smiles
Our team of professional recruiters actively engage and carefully screen healthcare professionals from our industry-leading talent pool to provide the trusted network of the best healthcare talent when your need arises. We work with DSPs, CNAs, RNs, LPNs and travel nurses to provide a personal touch you won't find anywhere else in the healthcare community.
Innovative solutions to meet your needs
National contracts
Healthcare professionals who work in locations across the country and work on contract in your facility.
Contract to hire
Assess a prospective employee's compatibility and job performance for a trial period.
Direct hire
Sourcing qualified healthcare professionals for full-time positions within your facility.
Quality care and lower costs
Our innovative solutions will result in quality care and lower costs for our clients. We understand that staffing is about more than just filling a position. At Amare Medical Network, our dedicated account managers are the best of the best.
Building relationships
Relationship building is the key to our success. Our team works diligently to understand the key details and challenges of the individual client to find a perfect match.
A specialized approach
We work to understand each clients' individual needs and provide innovative solutions to their staffing needs. We understand that there's no one solution that meets the need of every client.
Our commitment to you
We care about the people we work with – and work for. We promise to live our core values:
We are humble and kind
We take the time to get to know our care providers and clients, especially your interests and needs.
We have a passion for caring
You are not just another number to us and you will feel that in our communication.
We build open and honest relationships
We will be open and honest with you, setting clear expectations.
We will be resourceful
We'll take care of the details and make sure everything goes smoothly. We will find you the best care providers in the industry!
We will create fun and happiness
We promise to do everything we can to make you smile.
I am always impressed with the quality of candidates that I have received. The candidates are professional, kind and resident-focused. — Ann Walter, Facility Partner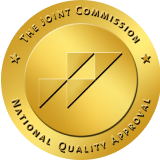 We are Joint Commission Certified
We believe that the two most important things are having quality people that provide exceptional care. — Art Hoopes, CEO
It's not about how many hours I work,it's about how I do my job and it shows. — Tiffany Kreibel, Care Provider
I actually feel appreciated and cared about. I love what I do... — Dawn Fassett, Care Provider
Dedicated. Caring. Proactive. Amare is the best employer I have ever had. — Pam D., Nurse
[My recruiter] is energetic, detail oriented and goes above and beyond, which he did for me. He delivered what he said he was going to deliver when he said he would. — Elizabeth T., Travel Nurse