You take care of your patients. We'll take care of you.
We specialize in matching nursing and allied health professionals with jobs they love. We understand you want more flexibility, better benefits, higher pay and a supportive working environment where your skills are valued in exactly the way you deserve.
More flexibility
As an Amare employee, you decide where and when you want to work. From travel nursing and allied contracts (across the country or across town) to local contracts or per diem shifts, the choice is yours.
Better benefits
At Amare, we don't just say you're more than a number. We show you much you matter with industry-leading benefits packages, including 401k with employer match, health insurance with vision and dental, housing and travel stipends, and more.*
*Employees are eligible for matching 401(k) contributions after 3 months and 390 hours of work.
More money in your pocket
We offer the most competitive pay rates in the industry, but that's just the beginning. Our team will help you maximize tax benefits, reimburse you for license fees, offer discounts on entertainment, travel and retail, and pay you a bonus for every team member you refer.*
*Benefits may vary based on position.
We're in your corner
Everyone at Amare knows we can't do what we do without you. That's why we've built a recruitment team that puts you first, and will show up for you every day. Expect weekly check-ins or more if you need, and someone you can call or text who cares as much about you as you do about your patients.
Meet your travel team
Delivering care worthy of a million smiles
From care providers to patients to facility partners—our purpose is 
to care for those we work with, and those we work for.
I literally cannot imagine having a better recruiter. Communicative, efficient and truly worked with me. — Jeremy Case, Travel Nurse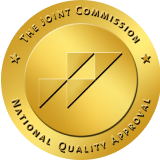 We are Joint Commission Certified
This company has completely changed my life. — Becca Pape, Travel Nurse
I am always impressed with the quality of candidates that I have received. The candidates are professional, kind and resident-focused. — Ann Walter, Facility Partner
Very approachable. Very professional, always available to answer any question. — Susmita Bhandari, Travel Nurse
I like that you get back to us fast and have a good relationship with the employees — Tabatha Roberts, CNA
Amare is growing!
Our vision is simple: deliver industry-leading patient care worthy of a million smiles by caring for the people we work with and work for.
Corporate jobs