See the country. Advance your career. Make a difference.
As a travel nurse with Amare, you can have it all.
Watch Video
With the right team in your corner, travel nursing can be an ideal career.
From competitive pay and benefits to freedom and flexibility, travel nursing has a lot to offer. But traveling to a new place can be daunting, and you want to be confident that you don't have to problem-solve on your own. That's why we've built a team that puts your needs first. Amare is big enough to offer you access to a network of over 3,500 top-ranked hospitals, skilled nursing facilities, and outpatient rehab centers in all 50 states. And small enough to be on a first-name basis with each of our travel nurses.
The most positive recruiter experience I've had by far.
— Jane Coyle, Travel Nurse
We work for you
At Amare, we know excellent healthcare depends on people who are passionate about what they do. We're committed to pairing you with a meaningful job that fits your unique skill set. We take the time to listen and get to know you as an individual, helping you find jobs that match your experience, your interests and your needs so you can love what you do.
Meet your travel team
Quality over quantity
We've spent more than 16 years carefully building relationships with facilities that share our values and put people first. You can count on being appreciated for your talent, care, professionalism, and doing the best work of your career.
Find your dream job
Chart your own course
From the bright lights of the big city to the relaxed style of a smaller community, from snow-capped mountains to warm weather resort towns coast to coast—wherever you want to go, whether it's across the country or across town, Amare can help you get there.
Browse jobs nationwide
Our journey to a million smiles starts with yours
Collaborate with a team that thrives on providing you with the total package: respect, personalized service, excellent pay and benefits and a staff that truly cares about you and your career.
Every journey starts with a single step
We get it—travel nursing can seem like a leap. That's why we work to make it feel like a series of achievable steps. Before you know it, you're pursuing the career of your dreams.
We handle the paperwork
From helping you navigate credential requirements for every job to reimbursing you for travel and license fees, we'll take care of the details and make sure every assignment goes smoothly.
Work as much as you want to
Before your assignment is up, we'll be ready for you with options—either extending your current placement, starting a new one right away or scheduling your next start date after you take some well-deserved time off.
Better pay, fewer expenses
Travel nurses can expect to earn up to 20% more than staff nurses. Housing stipends, per diem, comprehensive insurance, 401(k) match, group discounts, sign-on and referral bonuses—it all adds up to more money in your bank account.*
*Employees are eligible for matching 401(k) contributions after 3 months and 390 hours of work
A team you can trust
We will always be open and honest with you. That means clear expectations about your contract, housing stipend, pay and benefits. It also means you get the confidence that comes from knowing we have your best interests at heart and will advocate for you in every situation.
Bring your friends 
(furry or otherwise)
Amare travel nurses bring family members, pets and even their friends. We frequently arrange healthcare jobs for spouses and friends, and you get a referral bonus for each one.
Care Provider Spotlight
Meet Nicole, RN
It's been nearly two years since travel nurse Nicole Estep sold her house, loaded up her dogs and took off in her RV. She hasn't looked back.
Read her story
This was my first travel assignment and experience going through the process. I literally cannot imagine having a better recruiter. — Jeremy Case, Travel Nurse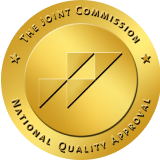 We are Joint Commission Certified
Brittney treats her nurses like they are her sisters and brothers. She wants nothing but the best for us. — Becca Pape, Travel Nurse
Nicole listened to want I needed, and didn't push me to accept assignments that weren't right for me. Her response time was extremely fast, and that makes a big difference! I found a great job within a few days of working with her. — Heather C., RN - PSYCH
I have worked with other recruiters in the past and Mariah blows them out of the water every time. She is efficient and timely. She is very knowledgeable and helpful. — Shauna Philips, Travel Nurse
I wish nursing in general had more Brittneys, it would completely overhaul nursing and create an environment that nurses would thrive in. — Becca Pape, Travel Nurse
This company has completely changed my life. — Becca Pape, Travel Nurse
Travel nursing FAQs
Pay rates vary depending on the facility and location, as well as your specialty. If you are working more than 50 miles from home, your take-home pay will include a stipend for housing, meals and incidentals. Contact your recruiter for more information.

Each contract lasts 13 weeks, and if you want, you can take breaks between contracts to get the work/life balance you're looking for.

Yes. Freedom and flexibility are why many pursue a travel career. Take a few weeks off, enjoy life and come back to traveling when you're ready! You may take up to 30 days off between assignments and still maintain your health benefits.

Registered Nurses with a minimum of 18 months of hospital experience in the same specialty qualify.

We offer a wide variety of benefits including health insurance from day one, dental and life insurance, 401(k) retirement plans, travel reimbursement, incentive programs and much more.

Yes. You can still enjoy all the benefits of traveling, without leaving your family or the comforts of your home. Talk to your recruiter about local "travel" opportunities.

Yes. We frequently arrange travel jobs for friends and spouses as long as there are job openings. Make sure you ask about our Referral Bonus program where you can earn $2,000 for each person you refer to Amare!

All of our assignments are for full-time. If you would like more hours, however, many assignments also offer the opportunity to work overtime.

Yes. We offer clinical liaisons to help our travelers if they have clinical questions or concerns on their assignment.

Whether you prefer to bring your own #vanlife home with you wherever you go, or stay in a fully furnished home along with your spouse and your pets, you can choose what works best for you—you'll receive a housing stipend to cover your expenses. You may secure your own housing or take advantage of our partnership with Travelers Haven.