Something to
smile about
At Amare Medical Network, our vision is to deliver care worthy of a million smiles by caring for the people we work with and work for – our clients, care providers, and corporate employees. We are proud to be recognized in the industry for our vision, commitment to excellence, and continued growth.
World staffing awards - top 100 staffing firms to work for in 2023
The World Staffing Awards named Amare Medical Network one of the Top 100 Staffing Companies to Work For in 2023. The winners were selected by public voting and announced at the World Staffing Summit on January 24.
World staffing awards - top 100 staffing leaders to watch in 2023
The World Staffing Awards named President and COO, Scott Shelander a Top Staffing Leader to Watch in 2023. He is highlighted among leaders who are transforming the staffing industry, offering solutions to its challenges and setting trends doing business more effectively.
Top rate healthcare staffing firm - second half of 2022
Amare Medical Network was named one of the Top Rated Healthcare Staffing Firms for the Second Half of 2022 by Great Recruiters. This award is marked by prioritizing the candidate experience, measuring and improving experiences, improving organizational efficiency through automation and real-time insights, and elevating brand reputation.
The candidates are professional, kind, and resident-focused. Thank you for providing quality-based care staff. — Ann Walter, Facility Partner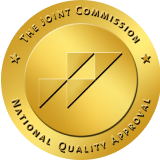 We are Joint Commission Certified
Very approachable. Very professional, always available to answer any question. — Susmita Bhandari, Travel Nurse
This company has completely changed my life. — Becca Pape, Travel Nurse
We believe that the two most important things are having quality people that provide exceptional care. — Art Hoopes, CEO
Amanda has been incredibly helpful and professional! This was my first time looking for a travel contract and she answered all the questions I had with ease. — Faith P., Rad Tech
Join our award-winning team
Join a team that prioritizes caring for both the people we work with and the people we work for.
Learn more